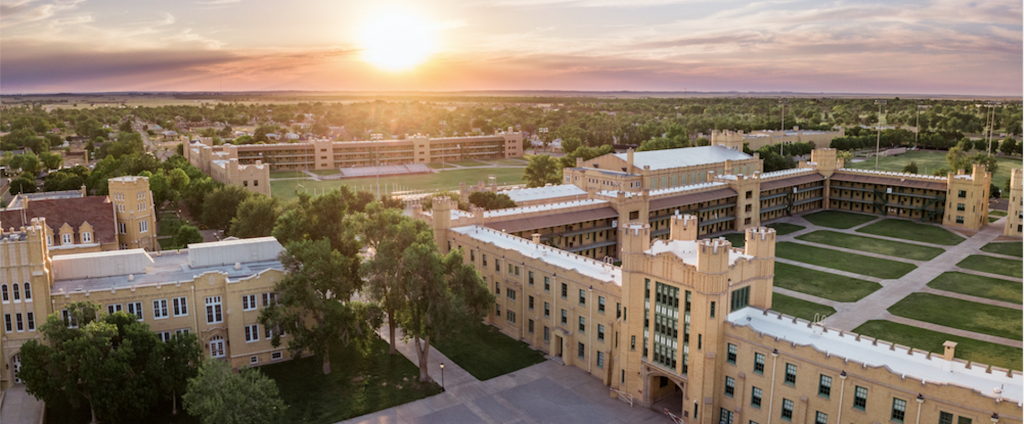 To see a list and map of all Voyage Communities, visit the Community Network main page.


Opening Date: TBD
Exhibition Type: Mark II

Lead Institution:
New Mexico Military Institute (NMMI)

Partner Institutions:
City of Roswell
Proposed Location: between the Roswell Museum and NMMI along Main Street

Overview
Roswell was founded in 1873 and became the county seat for Chaves County, New Mexico. Roswell's main industry was initially agriculture, but has diversified greatly since its founding. Located in the southeast corner of New Mexico, the city is centrally located between Albuquerque, NM, Lubbock, TX, and El Paso, TX. Roswell became famous worldwide in 1947 with the alleged alien UFO crash.
Roswell wants to provide community-supported educational opportunities for kids and adults alike. The Voyage exhibition will provide such an opportunity in STEM education, through a partnership between New Mexico Military Institute (NMMI) and the City of Roswell. NMMI is the lead institution, founded in 1891, which is a four-year high school and two-year junior college.
The Sun and inner Solar System will be located at the Roswell Museum, which houses some of Dr. Goddard's tools and rockets. We want Voyage to help bring awareness to the local community about the role Roswell played in the exploration of space. Visitors to Voyage will walk north along Main Street from the Sun to the dwarf planet Pluto located at the NMMI campus. Many tourists to Roswell drive past NMMI not really knowing what the fort-like structured buildings might be. Voyage will provide visitors the opportunity to see the campus first-hand.
With the Voyage exhibition  placed between the Roswell Museum and NMMI, the route also provides a connection between the community of Roswell and NMMI.

Preliminary Site Maps
To explore the maps below at high resolution, first click on the map, wait for it to load as a pop up window, then drag the pop up window image to your desktop to download. Once downloaded, Zoom in to view at higher resolution.