The Voyage National Program  is overseen by the National Center for Earth and Space Science Education (NCESSE). in the U.S., and the Arthur C. Clarke Institute for Space Education internationally. Voyage is enabled through a strategic partnership with Exhibitology. NCESSE, the Clarke Institute, and Exhibitology are designated Strategic Partners. The Voyage National Program is also made possible by National Partners who provide unique assets and capabilites that enhance the program on a national level.
Strategic Partners
National Center for Earth and Space Science Education
The National Center for Earth and Space Science Education (NCESSE) has a 25 year heritage of creating and overseeing national programs addressing science, technology, engineering, and mathematics (STEM) education, with a focus on earth and space. Programs are designed to provide an authentic window on science as a human endeavor, and to inspire … then educate.
A remarkable array of programs for schools, families, and the public; professional development workshops and institutes for grade K-12 educators; world-class exhibitions for museums, science centers, and universities; and online and Web 2.0 experiences, embrace the notion that science education should be about conceptual understanding at an emotional level, and that scientists and engineers can and should be heroes and role models to the next generation. Programs embrace a Learning Community Model for STEM Education whose three core objectives are programming that is strategic, systemic, and sustainable.
A central objective of the Center's programs is to help continue America's legacy as a leader on the frontiers of science and technology well into the 21st century by helping to ensure a scientifically literate public and a next generation of scientists and engineers—both of which are of national importance in an age of high technology. NCESSE is a division of Tides Center, a 501(c)(3) non-profit dedicated to social change.

Arthur C. Clarke Institute for Space Education
The Arthur C. Clarke Institute for Space Education is dedicated to delivering education programs world-wide that address our planet, its health, and our ability to venture beyond Earth and understand our place in a greater cosmos.
The Clarke Institute for Space Education is the international arm of the National Center for Earth and Space Science Education in the USA. The Center has long recognized that the depth and breadth of exploration conducted in the Earth and space sciences – and the education programs that capture those experiences – should be shared beyond the U.S. It is a recognition that all humanity is on a journey aboard spaceship Earth, that the story of our existence knows no national borders, and it should be the birthright for all our children to understand that the explorer lives within them.
The Center's desire to expand its programming internationally led to a partnership with the Arthur C. Clarke Foundation. The Foundation is charged with promoting the remarkable legacy of Arthur C. Clarke, recognized world-wide as a visionary whose works speak to one world shared by the human race, all of us on a common journey of discovery.
Arthur C. Clarke's legacy bridges the worlds of the arts and the sciences, with his works ranging from scientific discovery to science fiction, from technical application to entertainment. As an engineer, as a futurist, and as a humanist, Clarke has influenced numerous artists, scientists, and engineers working today, and through his broad body of work, he continues to inspire future generations around the world. We invite you to visit the following pages dedicated to Arthur C. Clarke on the Institute website: biography, quotes, testimonials by others, and bibliography.
The Foundation and Center agreed to work toward the establishment of the Arthur C. Clarke Institute for Space Education, which would serve as the Center's international arm.  
Just before his death in 2008, Sir Arthur C. Clarke signed an agreement to establish the Institute. It is with profound honor and a deep sense of purpose that we help continue Sir Arthur C. Clarke's legacy through education programs that align with his vision to inspire the future.

Exhibitology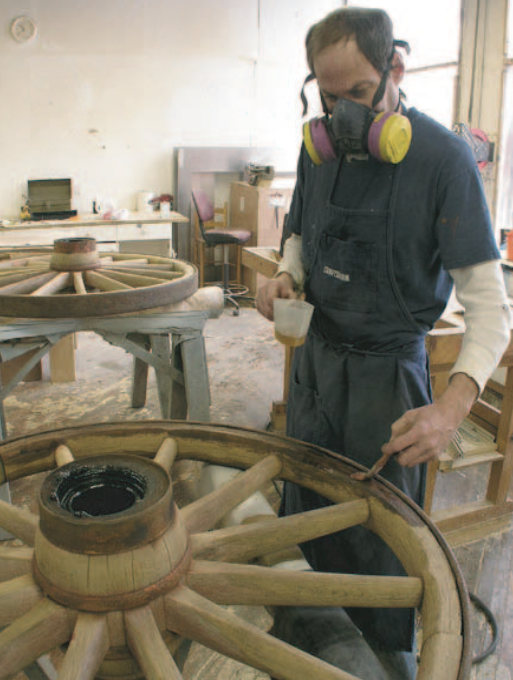 For 25 years, Exhibitology has been a recognized provider of high quality, cost effective exhibit design and fabrication services for museums, historic sites, visitor centers, children's museums, presidential libraries, universities and cultural centers throughout the United States and Puerto Rico. Our clients include some of America's premiere cultural institutions, including The Smithsonian, Library of Congress, National Park Service and the Fish and Wildlife Services, to name a few.
Exhibitology offers total project support from concept and design to fabrication and final installation. Major design firms and cultural institutions have repeatedly called on us to fabricate and assist in the realization of their respective projects. Our calculated approach to exhibit making has gained us industry-wide recognition and respect.
Located in the New York metropolitan area, Exhibitology is equipped to handle all aspects of exhibit production and design. Our facilities rely on the latest production equipment to produce compelling environments that transcend our clients' expectations in the most efficient and cost effective manner.
National Partners
Big Kid Science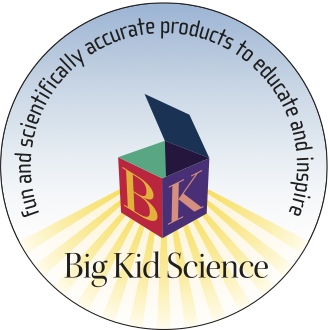 Big Kid Science provides fun and scientifically accurate books on topics in science and mathematics for both children and adults, written by astrophysicist, educator, and company founder Dr. Jeff Bennett. It was Dr. Bennett that first proposed a model Solar System on the National Mall, and subsequently served as a core member of the Design Team for Voyage on the National Mall. Big Kid Science focuses on projects that seek to bring together the triad of "education, perspective, and inspiration," and few projects can do this as well as Voyage. For that reason, Dr. Bennett and Big Kid Science are committed to supporting the Voyage National Program by aiding in publicity/outreach and providing funds to support the Voyage Communities. Big Kid Science has to date donated $70,500 to help underwrite Voyage exhibitions and opening event programming in the Voyage Communities. For additional information visit: http://www.bigkidscience.com

Winsor Fireform

Over the last 30 years, Winsor Fireform has manufactured more high-resolution porcelain enamel exhibits, wayfinding systems and public artwork than any other company in the world. Along with our proprietary printing methods, we offer the most extensive custom color-matching library in the industry, which allows us to reproduce in porcelain, images of unparalleled clarity and richness.
The all-weather durability and permanent color of porcelain enamel make it the perfect choice for outdoor public exhibits. From remote national park interpretive centers to urban public art, our exhibits will educate and inform visitors for decades to come. As a testament to our superior product, a list of some our renowned clients: The White House, New York Times Square, Smithsonian, Voyage National Program, San Diego Zoo, Washington Monument, Antarctica, DC Commission on the Arts and Humanities, The National Park Service & Canada National Parks Service. Please take a look around our website www.winsorfireform.com to see examples of the projects we have completed throughout the years.